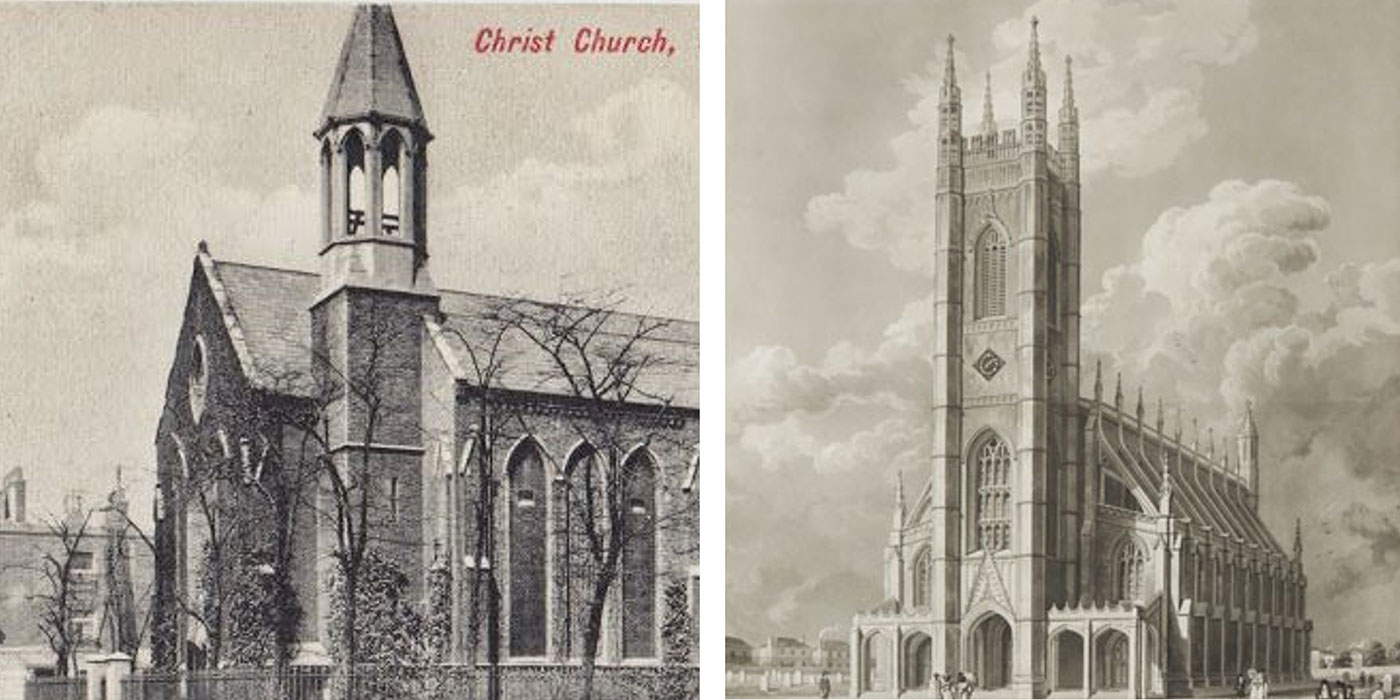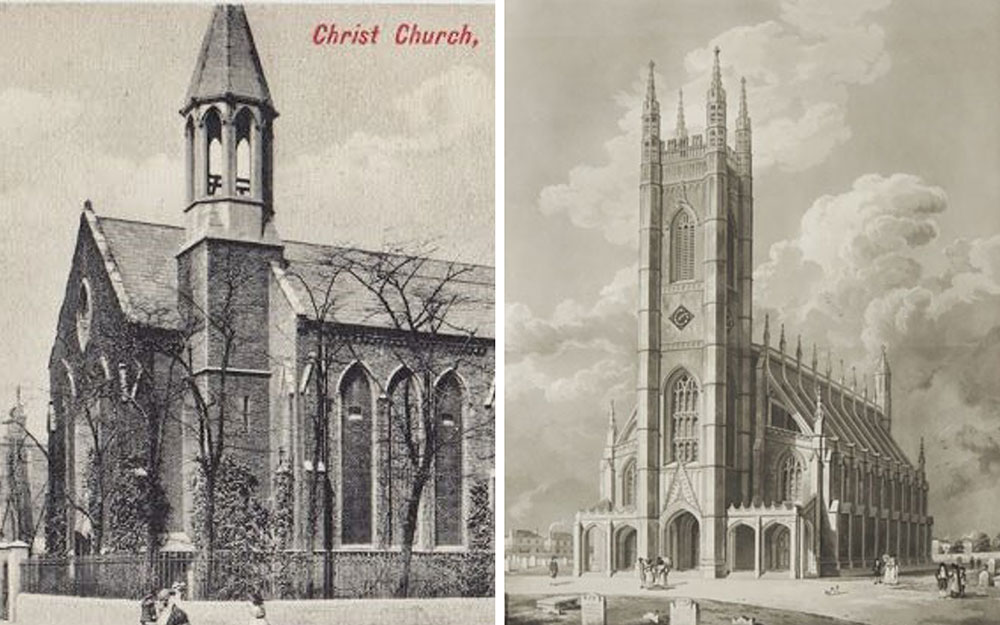 History
St Luke's and Christ Church is the parish of Chelsea. The original medieval parish church was what is now known as Chelsea Old Church, situated on the Chelsea Embankment. St Luke's was built from 1820-24, however, because that original church was regarded as too small for the increasing population.
Christ Church was consecrated in 1839 and was originally a 'Chapel of Ease' to St Luke's. It became an independent parish in 1860. In 1986 the two parishes were rejoined to form a single parish.
Historic records concerning the parish – including records of baptisms, marriages, and burials – are deposited  for both St Luke's and Christ Church in the London Metropolitan Archives.