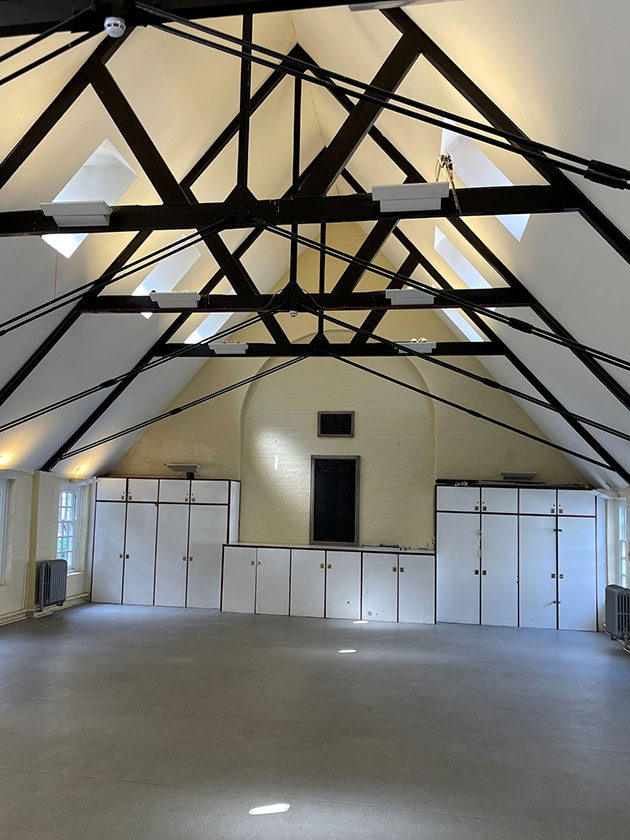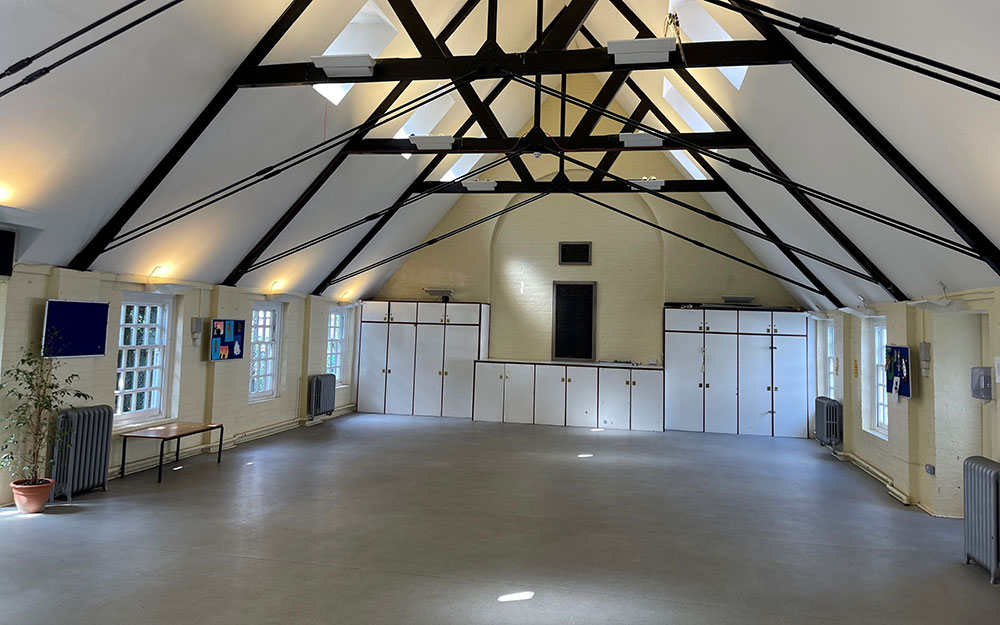 Hall of Remembrance
Location: Flood Street, SW3 5SY
The Hall of Remembrance is the church hall for Christ Church.
It comprises a large upstairs hall, a small downstairs hall and an outdoor play area. All bookings include all three spaces. There are no parking facilities.
The outdoor play area has been fitted with a special surface, and we therefore do not allow drinks, food, snacks or smoking in this area.
---
Large upstairs hall
30ft/9.2m wide X 49ft/15.1m long
There are trestle tables and plastic chairs housed in white cupboards on the right-hand side of the hall.
You are welcome to use these but please do return them to the cupboards.
The stage area is 'off limits'.
There is an outside play area which has been fitted with a special surface – therefore we do not allow any of the following: drinks, food/snacks, smoking.
There are no parking facilities.
Small Hall
18ft/5.5m wide X 28ft/8.5m
There are plastic chairs in the cupboards. Tables can be borrowed from the upstairs hall but must be returned.
Kitchen
The kitchen for both halls is downstairs adjacent to the small hall. There are no portable items in the kitchen. If you need to use a kettle you must bring one with you.
There is an oven and refrigerator available for use.
Any other equipment like trays, tins, cups, glasses, knives for the cake. etc. must be brought with you.