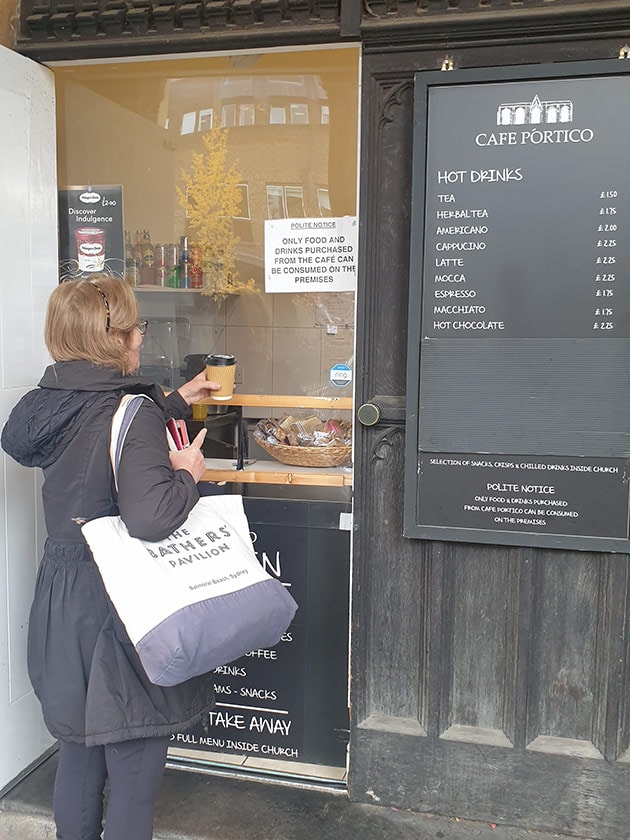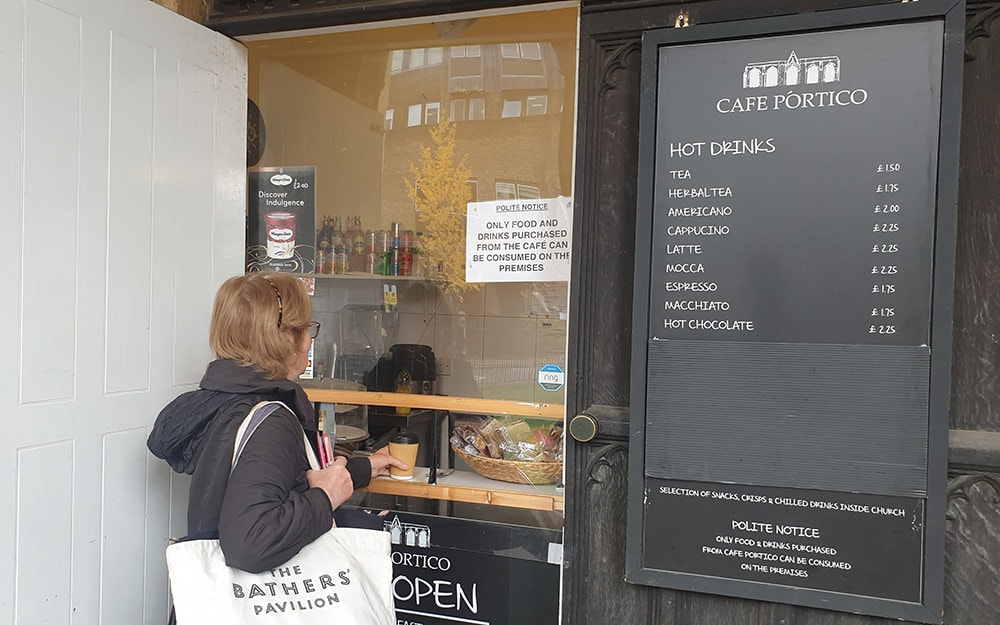 Café Portico
Café Portico operates under the portico at St Luke's church
It offers well-priced breakfast, lunch and teatime food such as sandwiches, toasties, pies, cakes, ice cream, and hot and cold drinks. As such, it is a popular local lunch destination!
Food can be taken away or consumed on tables both outdoors on the portico or indoors.
The café is open from 9:30am-4pm.