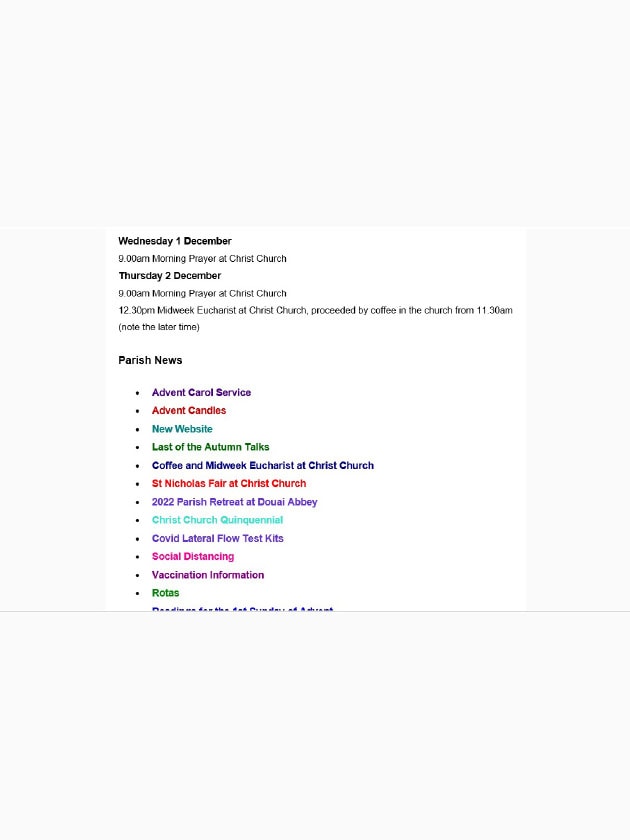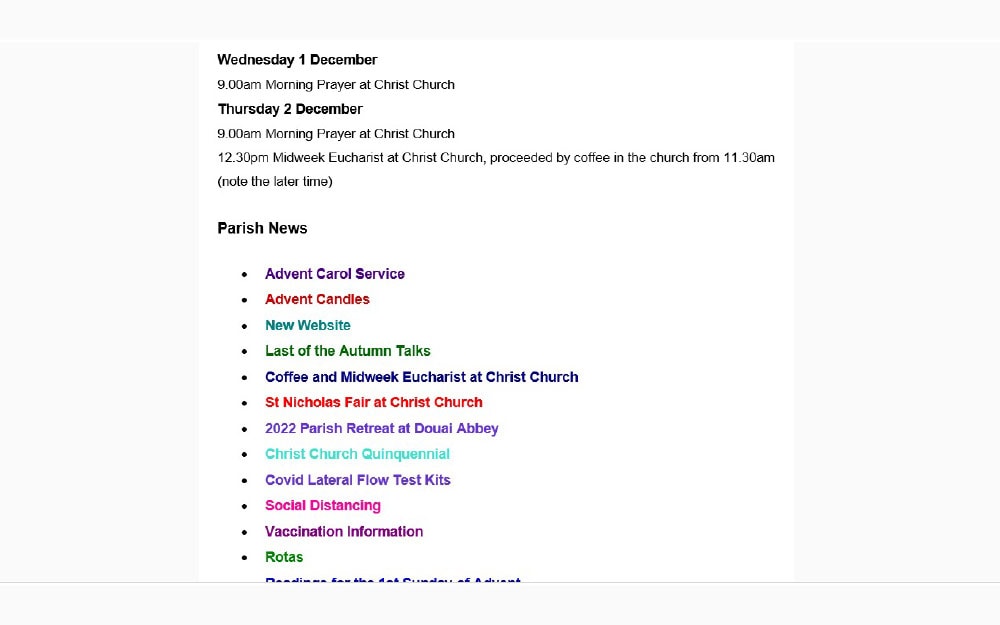 Newsletter
An important way we share news and upcoming events in the life of our parish is through our weekly email newsletter.
This is sent out just before the weekend. It consists of an image related to the coming Sunday in the church year; details of services in the week ahead (including links to the relevant livestreams); and relevant news about upcoming events.
Subscribers sometimes find that the email is directed to their junk email folder, so please check there if it has not arrived.
You can sign up to receive these weekly emails using the form at the bottom of this webpage.