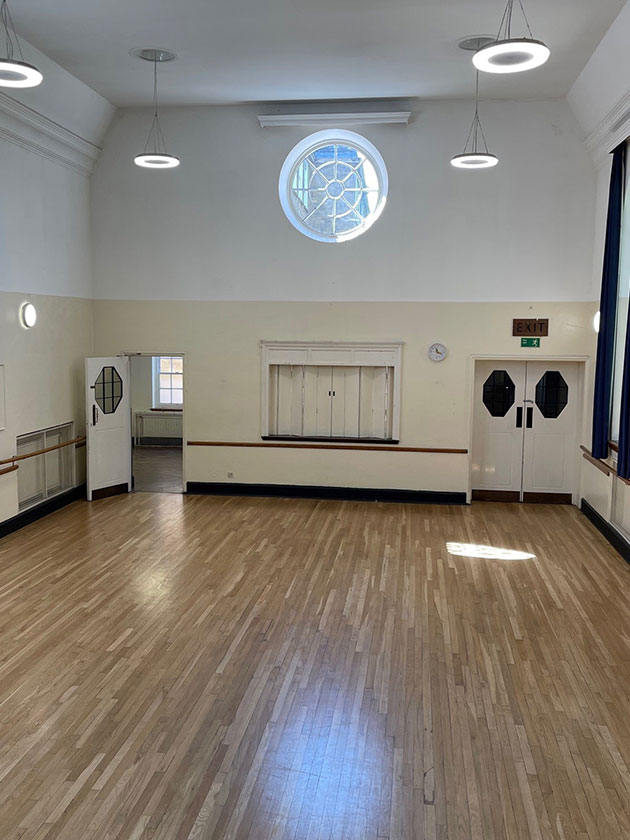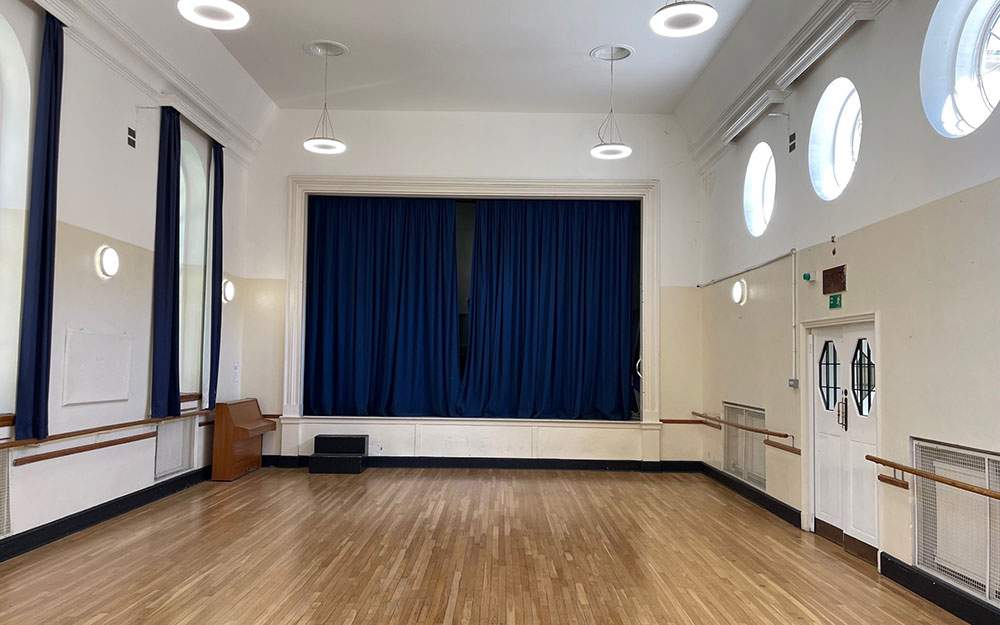 St Luke's Hall
Location: St Luke's Street, SW3 3RP
St Luke's Hall is the church hall for St Luke's church. It comprises a main hall with a double height ceiling and a smaller room.
All bookings include both spaces. Both rooms are on one level and wheelchair accessible. There are tables, children's tables and plastic chairs housed on the stage of the Main Hall. You are welcome to use them, but please do return them to the place where they are stored. There is a piano in the Main Hall. There is one disabled toilet, and also children's toilets and adults toilets.
There is a kitchen with a fridge and workspace. The oven is electric. There is a hot water boiler. Any equipment (trays, tins, cups, glasses, knives etc.) must be brought with you.
There is one parking space available during your rental of the hall: this is the far-left bay as you look at the Hall from St Luke's Street.
---
Main Hall
12m x 7.2m
Small Room
5.2m x 4.5m
WC: One disabled person's toilet, children's toilets and adult's toilets.
Parking: One parking space.