A Service in Aid of Tommy's at Christ Church
12 October, 2023 @ 7:30 pm - 8:30 pm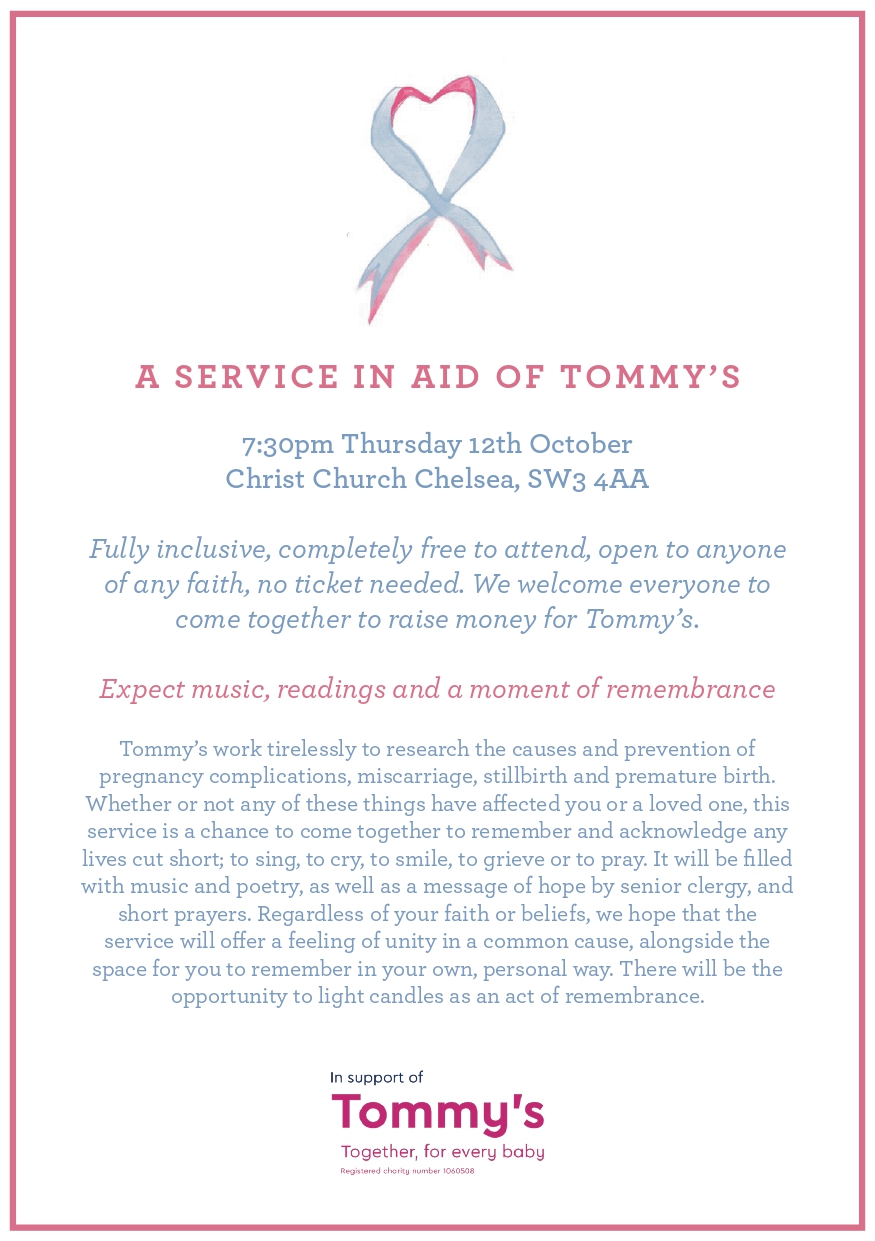 Fully inclusive, completely free to attend, open to anyone
of any faith, no ticket needed. We welcome everyone to
come together to raise money for Tommy's.

Expect music, readings and a moment of remembrance.

Tommy's work tirelessly to research the causes and prevention of
pregnancy complications, miscarriage, stillbirth and premature birth.
Whether or not any of these things have affected you or a loved one, this
service is a chance to come together to remember and acknowledge any
lives cut short; to sing, to cry, to smile, to grieve or to pray. It will be filled
with music and poetry, as well as a message of hope by senior clergy, and
short prayers. Regardless of your faith or beliefs, we hope that the
service will oer a feeling of unity in a common cause, alongside the
space for you to remember in your own, personal way. There will be the
opportunity to light candles as an act of remembrance.
---