Pergolesi Stabat Mater
16 April, 2022 @ 3:00 pm - 4:00 pm
The Stabat Mater is a medieval Latin hymn which depicts the suffering of the Virgin Mary at the Crucifixion.
This tender, melodic, and at times operatic, setting of the text by Giovanni Pergolesi (1710-1736) for Soprano and Mezzo-soprano soloists is believed to have been written shortly before his death.
Performed by Helly Summerly (Soprano) and Anna Boucher (Mezzo-soprano), with string quintet and harpsichord accompaniment, directed by Sam Laughton. A short pre-performance talk on the origins of the music will be given by Professor Jeremy Summerly.
Free entry with a retiring collection. All are welcome.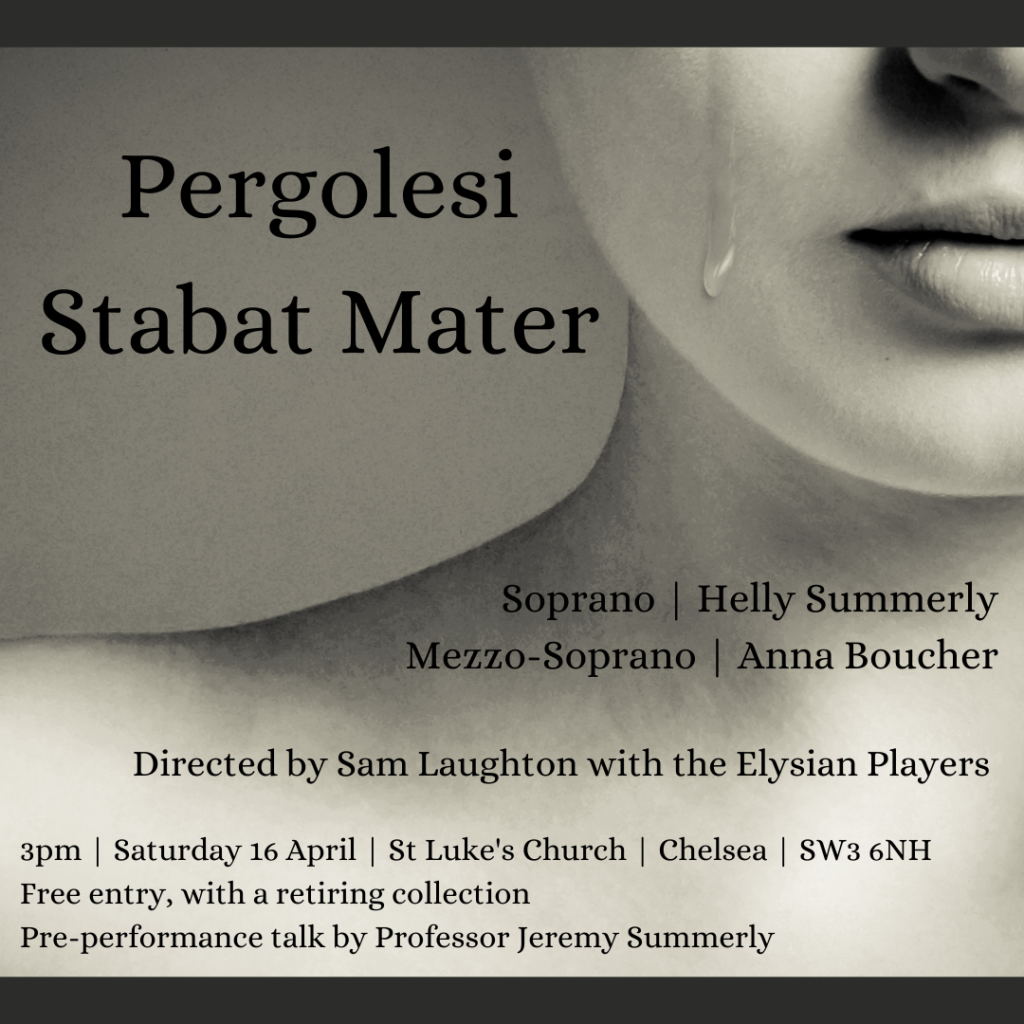 ---