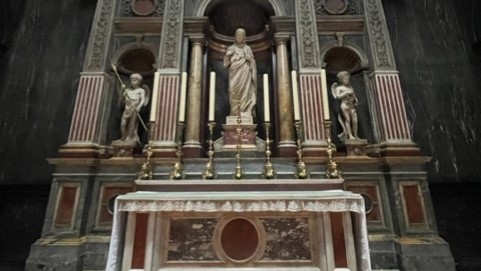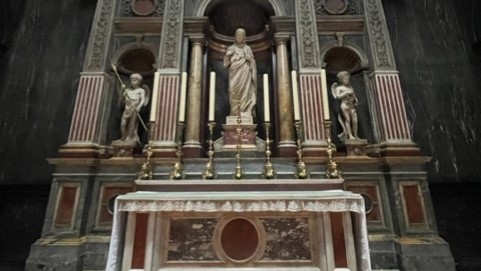 04.09.2023
Hidden Treasures
One of the best things about moving to a new patch is discovering a whole new world to explore; to find the hidden gems that otherwise might be overlooked by the tourist's eye; those things that are hidden in plain sight; and the spaces and places that come to serve as oases amidst the busyness and excitement of day-to-day life. As a very new resident of Chelsea, I have been on a mission to discover these hidden treasures myself, slowly becoming familiar with the mews, parks, museums, churches (and pubs), of which there are in abundance in this small part of the world.
The American biochemist and pharmacologist John Jacob Abel was a man prone to discovery, not necessarily of places, but rather of some of the most significant scientific findings of his time, including the means to create the precursor of the modern-day dialysis machine. Nevertheless, this quote attributed to him sums up the nature of discovery itself: 'greater even than the greatest discovery is to keep open the way to future discovery'. For this new series in our parish magazine, I have been tasked with the duty to find these open ways and explore the hidden treasures known to members of our parish and most importantly to hear what these places mean to them. These are places where we might visit for rest or for inspiration, for peace or for pleasure, those places where we might come to know God, be it in a sanctuary (however defined) or out in some green corner of our city.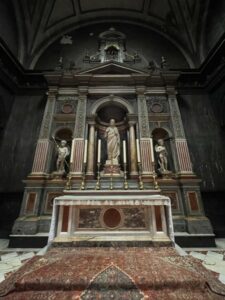 Shrine of the Most Sacred Heart of Jesus, in the Church of the Immaculate Heart of Mary (Brompton Oratory)
Kicking things off, I am grateful for a host of hidden treasures from Marianne Aston that are local to our area. Naming the Albert Bridge ('undoubtably the prettiest bridge on the Thames, with its ice-cream colours…'), the French Market on Duke of York Square (on Saturdays), and the Vietnamese restaurant Phat Phuc which (in addition to its superb food) offers its diners to eat under a beautiful tent-like area. Marianne also mentioned a place that is close to my heart: the Brompton Oratory, with its Italianate charm and deep, prayerful atmosphere. I would add here a hidden treasure within this hidden treasure, namely the statue of the Sacred Heart of Jesus which can be found on the north-side of the church as you immediately enter; it is a place that I have always found to have an aura of tranquillity amidst the hubbub of the museums that also inhabit the area.
As we move into the autumn, I will continue to seek out more hidden treasures as wheel of the year rolls onward, welcoming any further suggestions you might have should you wish to share them (or indeed show them!) with me. A big thank you to Marianne for her wonderful suggestions, I look forward to seeking them out in time!
Baxter McRolston