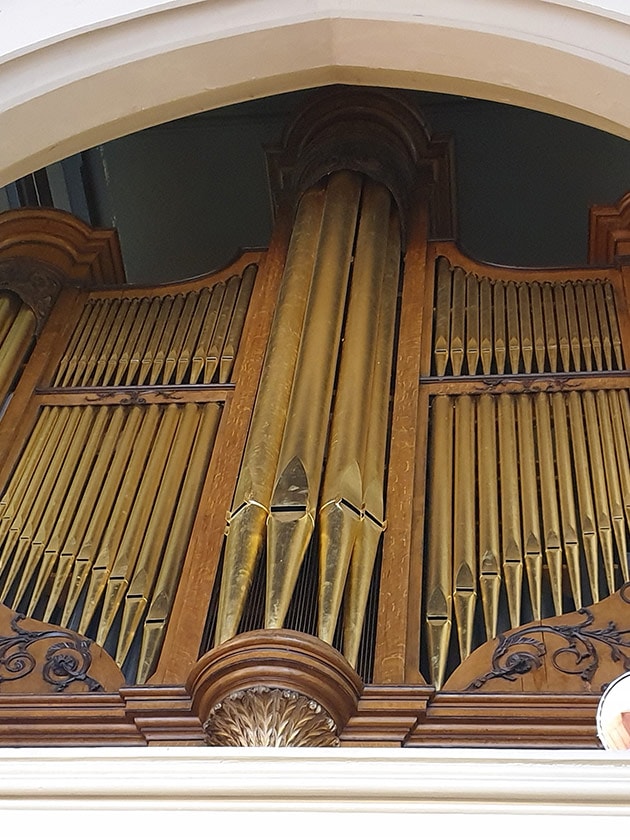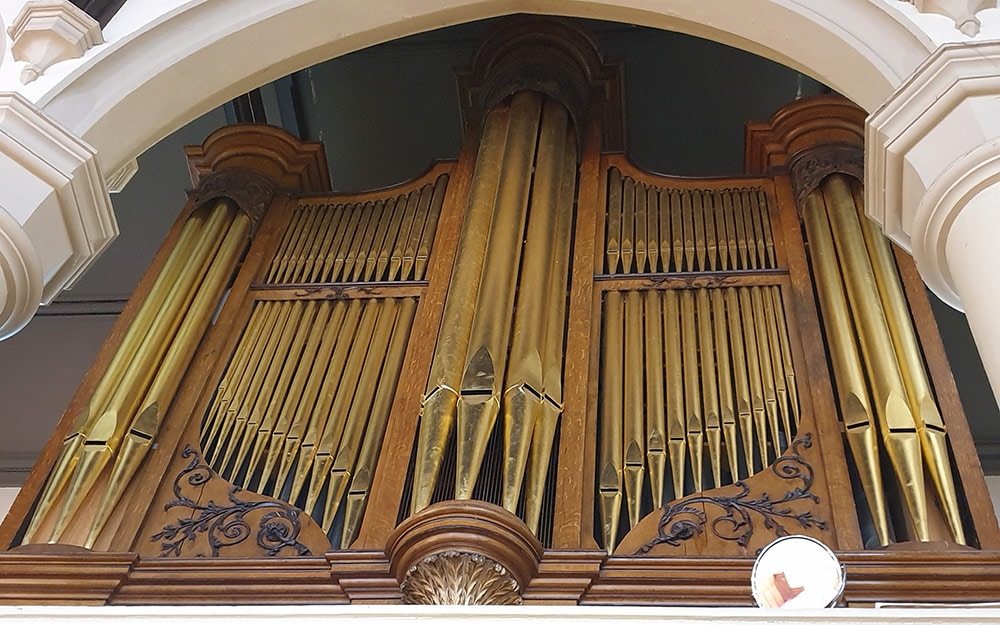 Christ Church Organ
Christ Church is fortunate to enjoy a magnificent new organ which supports our worship as well as being used by many organ students.
After a long decline the Victorian organ, which had been brought from St Michael, Queenhithe in 1876 and altered several times, finally expired in 2007.
Existing plans to renew the organ were rapidly taken forward and the Dutch firm of Flentrop were commissioned to build a new instrument. To our delight they found that much of the 18th century pipework was in excellent condition and also the front of the casework, when stripped of accretions, was particularly beautiful. So a new organ, 2 manuals & pedal, 27 stops, tracker action, with considerable original pipework and contemporary additions was installed in 2009, to the joy and delight of the congregation. This wonderful new instrument came into being through the vision and generosity of many benefactors, whose contribution we gratefully acknowledge. Now, Christ Church's Flentrop organ is used not only for all our services, but also by the Royal College of Music for their advanced organ studies students and as a concert instrument of international renown, having received its opening recital by Tom Koopman. A previous organist, Joe McHardy, wrote a helpful history of the organ with details of the current organ's specifications.